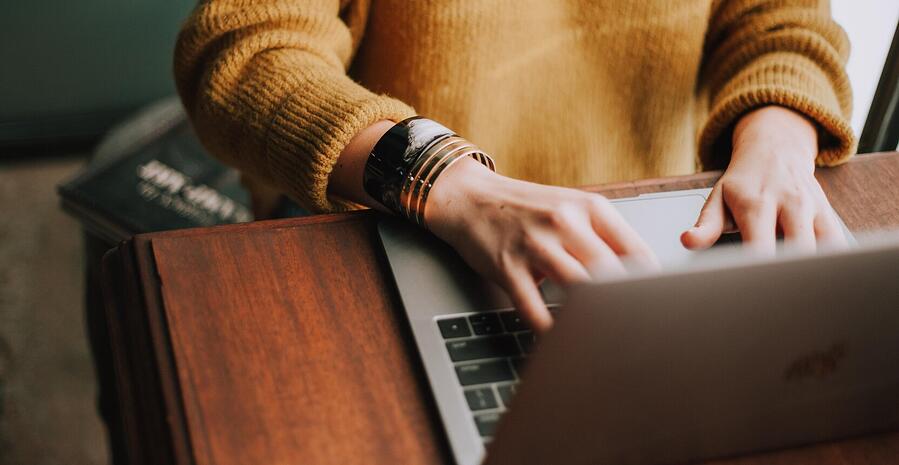 Mortgage Pre-Qualification vs Pre-Approval – What's the Difference?
Pre-qualifications and pre-approvals are how mortgage lenders determine whether your mortgage will get approved and how much mortgage you can give.
The terms pre-qualification and pre-approval are not interchangeable.
A pre-qualification is a mortgage approval based on self-reported information. It doesn't verify a buyer's credit score, income, or money in the bank. It's an estimate only.
A pre-approval is mortgage approval based on verified data. It uses credit reports, job data, and bank information to confirm how to approve your loan and for how much money.
Needless to say, pre-approvals are for serious home buyers. Pre-qualifications are for pretenders. It's why many home buyers get pre-approved before they begin searching for homes.
Pre-approvals signal to sellers that you're an approved, motivated buyer who can afford to buy their home. Pre-qualifications send negative signals and should be avoided.
This table breaks down pre-qualification vs. pre-approval.
| | | |
| --- | --- | --- |
| | Pre-Approval | Pre-Qualification |
| Verifies home buyer income | Yes | No |
| Verifies home buyer employment | Yes | No |
| Verifies home buyer credit score | Yes | No |
| Accepted by home sellers | Yes | No |
| Accuracy level | 100% | 0% |
What is a Mortgage Pre-Qualification?
A mortgage pre-qualification is an estimate of your ability to borrow money. It's a shortcut for lenders and buyers to assess whether your mortgage will be approved.
The five questions in a first-time home buyer pre-qualification are:
Where do you live now and what is your rent?
What is your annual household income?
What is your credit rating?
Have you had a recent bankruptcy?
Do you plan on making a downpayment?
Home buyers can answer the pre-qualification questions with the truth, lies, or a version that's in-between. The lender will not verify the information provided nor ask for proof.
Pre-qualifications are unverified estimates of a person's home-buying power.
The advantage of getting pre-qualified to buy a home is that it's quick. The disadvantage is that a pre-approval is inaccurate, unhelpful, and set poor expectations – especially for first-time home buyers.
Pre-qualifications are appropriate when trying to buy a home with bad credit or some other job or credit anomaly. Pre-approvals are better at turning people down than getting them approved.
What is a Mortgage Pre-Approval?
A mortgage pre-approval verifies that a buyer can purchase and finance a home.
Pre-approvals are reliable. They consider a buyer's credit, income, and assets; and use that information to conditionally approve a mortgage.
Six verifications comprise a mortgage pre-approval:
Verification of name, address, and phone number
Verification of credit score and credit history
Verification of income and employment history
Verification of assets and savings
Verification of citizenship and eligibility
Verification of debts and remaining loan payments
In addition, for VA loans, lenders will verify VA benefits eligibility and, for USDA mortgages, they'll verify USDA property eligibility.
Mortgage pre-approvals use hard credit inquiries and, when digital data is unavailable, lenders verify with W-2s, paystubs, tax returns, and personal bank statements.
Pre-approvals are dress rehearsals for a final mortgage approval.
When your mortgage is pre-approved, you know exactly how much home you can afford to buy and for what mortgage rate you're expected to qualify. You'll also get a verified estimate of your mortgage closing costs and a projection of your monthly payments.
Lastly, pre-approved home buyers receive a pre-approval letter. A pre-approval letter tells home sellers that you, as the buyer, can purchase and finance their home.
Home sellers don't accept offers without an accompanying pre-approval letter.
Get pre-approved to get your letter now
What's the Difference: Pre-Approval vs. Pre-Qualification
The difference between a pre-approval and a pre-qualification is that a mortgage pre-approval is verified and reliable. By contrast, a mortgage pre-qualification is fantasyland.
Pre-qualifications rely on self-reported information. Pre-approvals use official, recognized data.
Here's a side-by-side comparison:
| | |
| --- | --- |
| Pre-Approval | Pre-Qualification |
| Verifies a home buyer's income using government mortgage standards, including depreciation add-backs and government benefit multipliers | Uses the home buyer's estimates of their annual income |
| Verifies a home buyer's assets and savings using government mortgage standards | Uses the home buyer's estimates of the assets and savings |
| Performs a credit review to find revolving and long-term debts | Uses the home buyer's estimates of their monthly bills and obligations |
| Verifies a two-year history of housing payments to calculate for payment shock and other anomalies | Does not calculate for payment shock and other mortgage disqualifiers |
Pre-approvals do four things that pre-qualifications do not:
Pre-approvals affirm that a buyer can get financing on a home
Pre-approvals set a buyer's maximum purchase price
Pre-approvals keep a buyer within their budget
Pre-approvals strengthen a buyer's offer to a seller
Pre-approvals are dress rehearsals for a buyer's final mortgage approval. A pre-approved buyer can move forward with confidence toward their American Dream.
Pre-qualifications add nothing. They're a false vote of confidence.
Get the real deal; talk to a local lender now
What Do You Need to Get Pre-Approved?
Getting pre-approved for a mortgage is a breeze.
To get pre-approved, most buyers won't need paper documentation. Income and asset verifications are performed digitally, which saves you time and money, and credit checks are performed free of charge.
Home buyers should expect to provide supporting financial documentation, including W-2s, paystubs, bank statements, and federal tax returns for all buyers whose credit will be used for the loan.
Additional documentation will be required to pre-approve home buyers using a co-signer to buy their first home. Your lender can assist with questions.
Different mortgage companies will ask for different pre-approval documentation; some requests may feel onerous. Remember: a lender will only ask for its minimum required documentation, so respond to requests quickly.
Which Should I Choose: Pre-Qualification or Pre-Approval?
In every scenario, getting a pre-approval is better than getting pre-qualification for current and future home buyers. Pre-approvals are accurate and valuable. Pre-qualifications are a nothing.
Pre-approvals are the start of every successful home purchase.
Buyers with pre-approvals stay within budget, shop with confidence, and get a pre-approval letter so sellers know they're serious.
Pre-qualified buyers get none of these benefits.
Start your mortgage approval today with a proper pre-approval. Use one of our local lenders to get started on your path to homeownership.
Mortgage Pre-Approval FAQ
How long does it take to get pre-approved?
Mortgage pre-approvals may require several hours or even days, depending on how fast you can return the required documents.
Why does everyone say I need a mortgage pre-approval? I just want to shop for homes.
Mortgage pre-approvals create a framework for buying your first home. A proper pre-approval tells you in what price range you should be shopping and helps you fine-tune your home-shopping budget. Pre-approvals show you how a lender sees your finances to help you buy a better home.
Is a Pre-Approval Letter an actual mortgage approval?
No, a pre-approval letter is an approval based on a specific price. When a seller accepts your offer to buy their home, your mortgage lender will substitute that home's information into your application which converts your pre-approval into an actual mortgage approval.
When should I get try to get pre-approved to buy my first home?
The best time to get a mortgage pre-approval is at the very start of your home-buying journey or as soon as possible afterward. Getting pre-approved early leaves time to improve your credit score, if necessary, and to make other budget adjustments.
How long does a pre-approval last?
Pre-approvals are good for 90 days. If your home search lasts longer than 90 days, your lender can refresh it quickly. Learn more about how getting pre-approved for a mortgage affects your credit score.